Welcome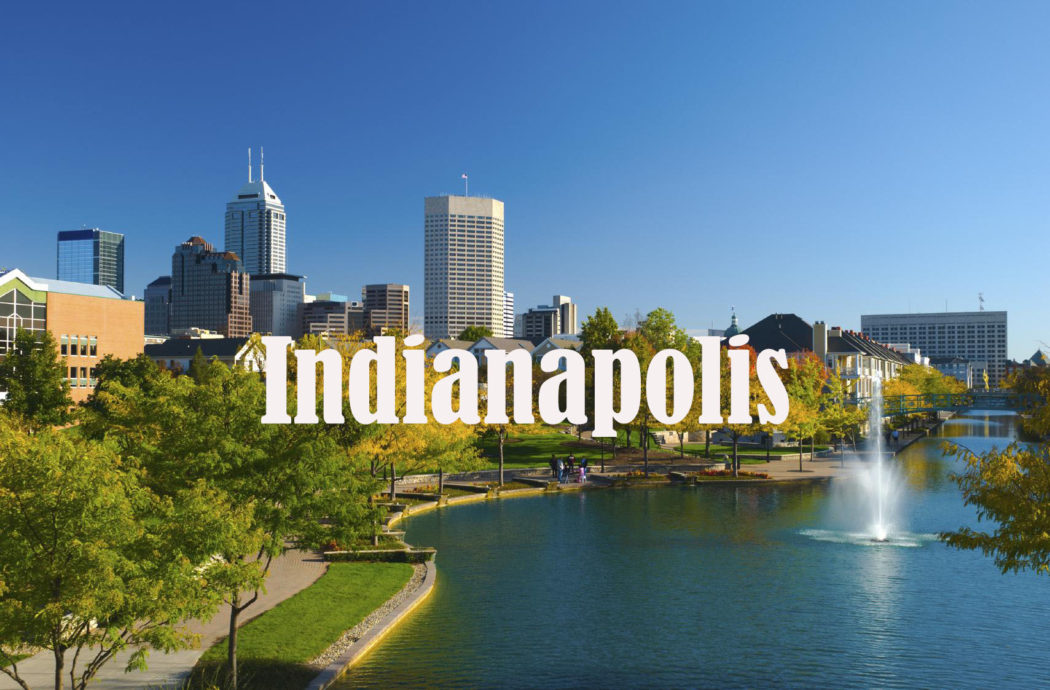 Whether it's a food manufacturing company, electronics manufacturer, aerospace equipment manufacturer or automobile supplier, each company has some standards to follow. ISO is a global-level organization which usually sets most of these standards.
Typically, these standards are a blueprint or framework for organizations to follow. However, an implementation must be perfect; otherwise, the certification body can deny the certificate to your organization. Implementation can be comfortable with ISO Pros. As the name suggests, we are Pros in dealing with ISO standards.
Our company helps organizations like that of yours understand these standards and implement them with care. Wherever necessary, we perform audits, train employees and consult them as well.
Does my Organization Need Certification?
As stated earlier, ISO standards and certifications are for every organization. Some certifications are standard .i.e. companies irrespective of domain and size can apply for that. And there are certain standards that are specific for different domains.
However, ISO standards are known for doing only good to your organization. Such standards not only change the way you work but help you encounter more business opportunities. If you want these basic attributes .i.e. more business and better working style, ISO certification is for you.
There are different reasons that could compel you to apply for certification. It could be your customers who want quality assurance. Or it could be your overseas clients who want your organization certified before they make any business dealing. Or you may want to seek certification voluntarily.
There could be numerous reasons. However, the solution is one, and that is ISO Pros. We are primarily managing Indianapolis, Indiana (IN) but extend our services across America. If you want your organization to grow better, contact us right now!!
Do You Know Which Certification is Suitable for You?
There is nothing to feel ashamed about. It can be the case with anyone. If you don't know which standard is appropriate for your organization, we'll help you find it out. We have briefly explained some of the standards that'll help you find your favourable standard.
Please Note. We have given some of the most basic standards below. If you still are unable to find your standard, please contact us right now.
We help originations implement the below-mentioned standards:-
CMMI: CMMI, when expanded, becomes Capability Maturity Model Integration. It includes the principles that state what processes one organization needs to follow to improve overall performance. It's a pretty comprehensive model that brings in benefits you cannot deny.
The CMMI system is quite necessary if you want to deliver the best services and manufacture remarkable products. Sometimes organizations are able to serve and produce well. However, what they lack is a measurement system.
If you want to grow and measure the progress, this standard is for you.
What Can You Determine with CMMI?
There are numerous aspects you can get to know about if you implement CMMI. You'll know: –
Your strong points in the business
Whether or not you're improving
Whether or not your processes are efficient
Whether your services or products are of high quality
In a nutshell, CMMI helps you with an efficient business process that helps you keep your customers happy.
AS9100: AS9100 is one of the most popular standards in the Aerospace industry. If you belong to a similar industry, you should certainly go for this standard. AS9100 based on AS9000 has an additional set of guidelines to ensure all standards of quality are met in the respected industry.
The Aerospace industry is quite delicate. All the giants like Boeing, NASA, and Defense Organizations, etc. want their suppliers to get this certification. It assures everything from design, development, product or service quality, and whatnot.
ISO 13485: There's simply no tolerance for a low-quality product in the medical field. ISO released ISO 13485 for similar purposes. These days the quality requirements for medical equipment are on the rise. Each process from manufacturing to delivery is important.
The process or methods a manufacturer adopts, decide the age or life of the medical product.
Is ISO 13485 for you?
If you're somehow involved with production, design, installation of medical devices, you must apply for this certification. If you are a certificate issuing body, you can use this certification for the auditing process.
ISO 45001: Each day, hundreds of people lose their lives because of unhealthy or dangerous working conditions. And, due to this, the Occupational health and safety professionals crafted what we call as ISO 45001.
ISO 45001 derives the guidelines from numerous ISO standards like ISO 14001 etc. Such standards are capable of saving millions of lives each year across the globe. For every organization that dreams of safer working conditions, minimal risks for the workers or labour, ISO 45001 is a perfect choice.
If you want to implement this standard within your organization, please reach out to ISO Pros. Our experts will help you implement this standard in a way that you get certified in one go.
ISO 9001: This standard is literally standard for organizations of varied sizes and domains. The ISO 9001 lays stress on quality. Whether it is any service or product, it's applicable to all of them. Although it's not mandatory, you can still apply for the certification for your own good.
For the organizations which always want to improve the quality standards and the way they perform; ISO 9001 is a perfect choice. The best part of this standard is that the size of the organizations doesn't matter.
However, you'll need the help of ISO Pros in auditing your organization before the final certification procedure commences place.
How Will My Organization Benefit?
You must know every domain requires improvement, whether its product manufacturing, delivery or service. And you can improve almost every aspect by ISO 9001. It's not as hard as you think of it. You'll get benefits such as: –
Customer Satisfaction: better products and services mean better customer satisfaction. Better customer satisfaction leads to better business. Whatever be the reason, if you have decided to get certified for ISO 9001, you are going to get lots of benefits.
Global level Recognition: Being certified by an international body gives you global-level recognition. This way, you can extend your business in different parts of the world. There won't be any question to your quality standards as you'll have ISO certification indicating trust and quality.
IATF 16949: IATF 16949 is related to the automotive industry. It includes certain rules or guidelines, some of which are based on customer requests. It's applicable to every organization that deals with distribution, manufacturing or supply of automotive parts or components.
This standard makes sure that you regularly improve, reduce defects and variations in your supply chain. It has a pretty wide coverage area, and if you have doubt in relation to your industry, please call the ISO Pros.
ISO 14001: If you are in the manufacturing field, you'll know how much waste you generate and how badly it can harm the environment. What if your customers, stakeholders or government authorities want you to measure the impact?
Well. It could be hard at once, but it's possible. And ISO 14001 certified company or organization is one that has analyzed its effect on the environment and has taken all necessary steps to minimize the same. It's good both for your growth and environment.
How Will My Organization grow?
If your organization is ISO 14001 certified you'll have more reputation than the other companies. It's because not too many companies think of it. You should get certified as you might get a notice from a government agency for polluting the environment and posing a potential risk.
This certification will encourage you to improve the way you process or manufacture products. It's because you'll have to switch to processes that consume less energy or are good for the environment.
CMMC: CMMC or Cyber Security Maturity Model aims to reduce the confidential data compromise over the supply chain. It revolves around the Defense industrial base, which includes around 300, 000 companies all over.
This standard is there to minimize or completely eradicate the data leakage that usually takes place because of sensitive information stored in the contractor's system. The principal party behind this standard is the United States Department of defence.
If you deal with some confidential or sensitive data, you must get certified. It'll save you from cyber-attacks and will make you more reliable than others. You can then assure more safety to the organizations and eventually attract more business.
Where to Go Now?
If you discovered your favorable ISO standard, it's time to reach out to the ISO Pros. If you by any chance are in Indianapolis or anywhere in Indiana (IN), consider yourself lucky. It's because ISO Pros primarily serve the Indiana region.
We at ISO Pros follow a pretty basic yet effective approach to help you certify for the standard you need. ISO standards are what our professionals feed on. The standards are subject to dynamic changes which are why we have to stay updated. So, choosing us would be a great decision.
What are your benefits of Choosing ISO Pros?
ISO Pros have been there for a pretty long time. We have our reach to almost every state in the United States of America. And, due to the increased competition, there has been a further increase in demand of ISO standards.
It's because these standards are capable of giving you a competitive edge as one of its many benefits.
Best Consultation & Training: we're a full-service company which is the reason we provide training, consultation and help organizations with the implementation of ISO standards.
We'll help you gain knowledge about the standard. It will make you aware of the latest trends and will increase the chances of you getting certified. Whether its training or consultation, our professionals are qualified for different standards. So, you can bank upon us no matter what.
Audits: Before the commencement of final certification procedure. We'll help you with pre-assessment audits. Such audits are necessary as they help you determine where you stand and discover flaws if any.
Moreover, these audits can help you certify without fail. If you meet all the conditions and are legally verified, you'll get certified.
Pricing and Customer Satisfaction: With our level of reputation and customer satisfaction, we stand tall in the crowd. Multilevel organizations and companies prefer us over others because of the dedication we offer.
We managed to help thousands of organizations who wanted certifications. And, this has exposed us to unique and some of the most common ISO standards.
As far as the prices are concerned, you'll get reasonable prices. You may not get services at a cheap rate, but we never overcharge. Once you see what quality we offer, you'll not hesitate to pay the amount.
Let's discuss your next ISO standard implementation project at ISO Pros.